Monolith by Amplifier/Component Stand XL
PRE-FALL SALE OF 10% OFF ON ALL STOCK ENDS IN

The Monolith™ Amplifier/Component Stand XL is a single-shelf AV stand for your home theater or entertainment system. Its satin-finished shelf is large in size, sturdy, and durable, while its open-air design allows for maximum airflow and easy access to connections. Sturdy, tubular steel pillars provide incredible strength and rigidity to support even the heaviest of components. An additional support bar can be utilized for extra rigidity. The Monolith Amplifier Stand XL is the perfect way to organize and display your Monolith amplifier or other audio/video components.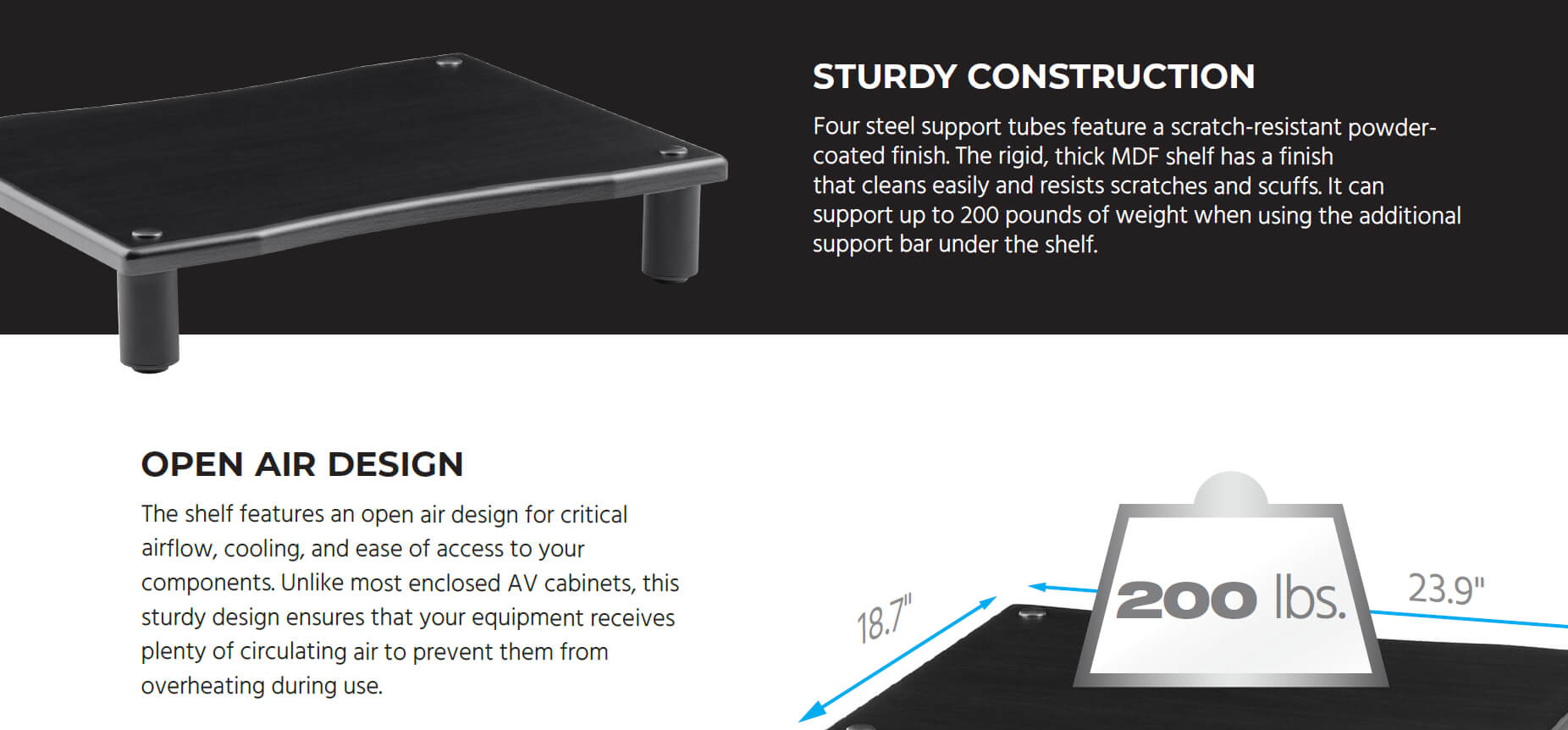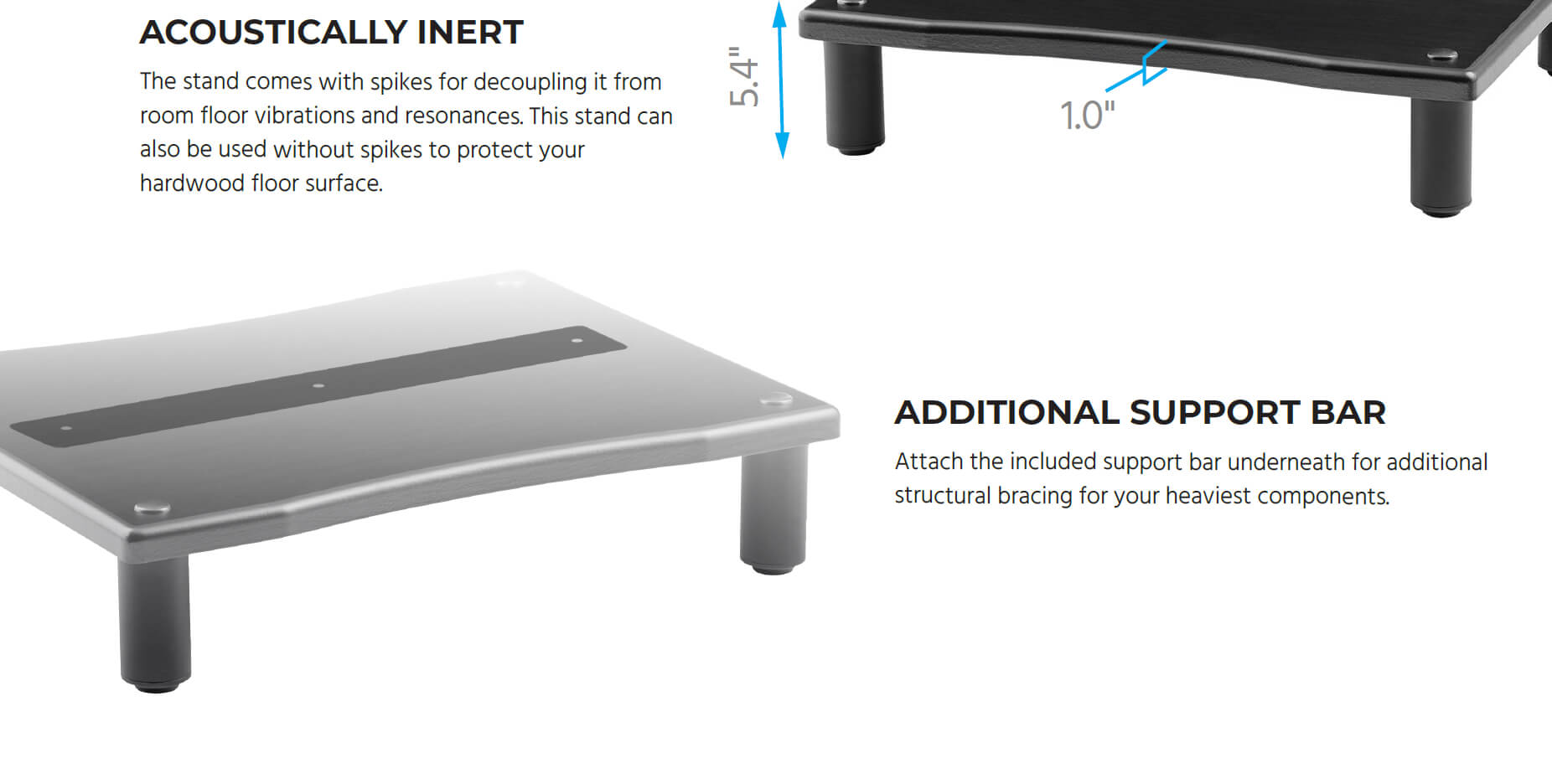 ---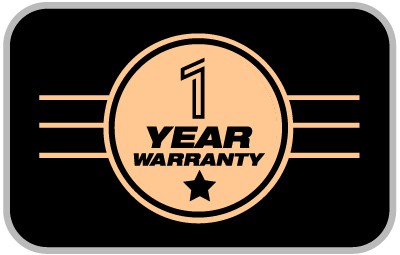 1-Year Replacement Warranty
It not only stands behind this product with a 1-year replacement warranty, but we also offer a 30-day money-back guarantee as well! If the product you purchase does not satisfy your needs, send it back for a full refund.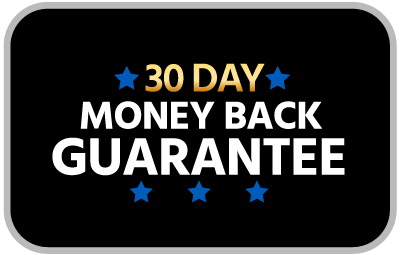 30-Day Money Back Guarantee
TVHeadquarters stands behind every product we sell with a 30-day money-back guarantee! If the product you purchase does not satisfy your needs, send it back for a full refund.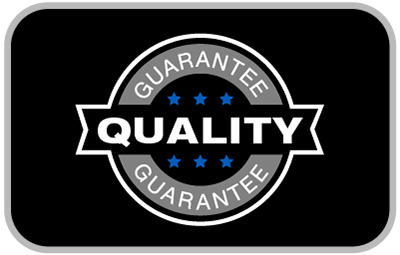 Quality at a Fair Price
Rugged design and rigid quality control standards deliver high-quality products at fair prices.
Hassle-Free Packaging
It exists to bring simplicity, fairness, and confidence to technology choices. This product features recyclable packaging that is simple to open, cost-effective, with minimal waste, and fully protective as it travels to you.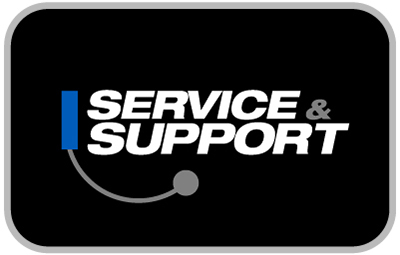 Service and Support
You're never on your own with products! We have a full team of friendly and knowledgeable technicians available to answer your questions, both before and after the sale. Contact our technical support team for questions about our products, troubleshooting, or even suggestions for products to fit your particular needs. Not to be outdone, our friendly and helpful customer service team is here to make your ordering, delivery, and any possible returns a quick and painless operation, from start to finish!